Are you looking for a
nursery school in Wimbledon

that can offer your child a safe, nurturing, home from home environment?

My name is Charline Baker and I am the Manager of Playdays Nursery School Wimbledon, located on Queens Road in Wimbledon.

I have over 10 years of experience working with children in a professional capacity, and have been part of the Playdays team since 2008.

I completed my Cache Level 3 Diploma in Childcare and Education and originally took up a position of "Head of Room" within the Pre School Room at this same branch. In 2010 I was offered the position of Nursery Manager which has proved to be a fantastic opportunity whereby now as Manager I have the control to further enhance and improve the nursery with a very 'hands on' approach. A priority for me is to continually work on my professional development as this in turn allows me to further support and develop my staff. It is extremely important for me to continuously strive to improve my nursery's environment and practice, as well as always moving forward to create a lasting experience for the children in our care.

My setting is located within the heart of Wimbledon centre, and despite this we are very fortunate to have a huge outdoor garden. This allows my staff to extend the classroom play opportunities for the children outside which is an added bonus!

The nursery is set out over the entire ground floor, so there is no worry of tackling any stairs with little ones. Prospective parents often comment on how 'homely' the nursery feels. The classrooms are all really spacious and bright, divided into three children based rooms all of which are interlinked, thus allowing the transitions between rooms to be so much easier. This allows me to creates a home from home feeling and makes settling for a new child a lot less daunting.

Both my staff and myself aim to continue to create a positive environment which helps the children to feel happy, safe and secure. This will provide the children with better opportunities to strive for a better education and to become independent learners. We work in partnership with all parents, which in turn helps us to care for their child and support them throughout their journey with Playdays!
To register your child at Playdays Nursery School Wimbledon, please call 020 8946 8139 or use our Registration Form.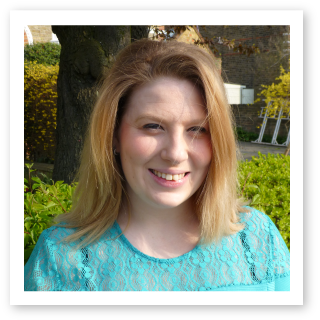 Charline Baker – Nursery Manager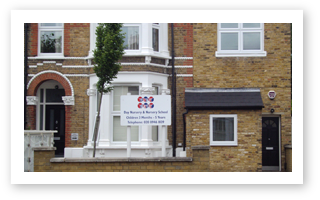 Nursery School Wimbledon
58 Queens Road
Wimbledon
London
SW19 8LR
020 8946 8139
queens@playdaysnurseries.co.uk
We are dedicated to providing the finest quality care, education &
love for our children
"I believe that our child has had the best start with such wonderful teachers and a loving caring environment at Playdays Nursery.
Our little girl is now ready to text the next step and join school in September and she has learnt so much and we think she is very advanced thanks to Playdays and all their hard effort.
I am so glad we picked Play Days Nursery, it is simply the best nursery school in every aspect"
Emma's mum & dad
Pres-School Barons Court W14
"My husband and I are extremely happy with Playdays Nursery in Chiswick. Our daughter has been attending for over 6 months now and we have been delighted with her progress. The staff are great and friendly and show outstanding level of care. I can't say enough good things about how happy we are with our choice to send our daughter here!
A very big thank you to all of the Playdays team for taking such great care of our daughter."
Petra's mum & dad
Pre-School Chiswick
"Choosing the care for your little one is something major, especially when both parents work! My husband and I are absolutely delighted with Playdays Nursery and we would recommend them to anyone! The staff is simply exceptional, while they are amazing professionals, they do much more than care for the little ones, they truly love them and so does your child in return. The activities are fantastic, the food offer so varied! Everything is there to ensure your child is as happy as she/he can be."
Eleonor's mum
Baby Room Wimbledon Hill