Are you looking for a
nursery school in Chiswick

that can offer your child a safe, nurturing, home from home environment?

My name is Sarah Wynne-Jones and I am the Nursery Manger of Playdays nursery school Chiswick.

I have over 12 years experience of working with children in a professional capacity, with the latter 10 years being exclusively at Playdays, so I feel very much part of the family!

After completing my Diploma in Pre-School Education & Foundation Phase Teacher Assistant Training, I joined the Wimbledon Hill branch of Playdays Nursery in 2005. During my time with Playdays, I have accepted increasingly senior roles and responsibilities to get to where I am today being the Nursery Manager of the nursery school Chiswick branch.

I originally joined Playdays Wimbledon Hill as a Nursery Nurse within a Toddler room, was than promoted to "Head of Room" for the 2-3 year olds, before assuming a further "Head of Room" position for the Pre School age group. In 2009, I accepted the role of Deputy Manager before stepping up as Nursery Manager in 2011 to provide maternity cover. Finally in March 2012, I was delighted to accept the position of Nursery Manager at the Chiswick branch of Playdays.

My setting has a prominent location on the Chiswick High Road with private car park in a big bright building with fantastic spacious classrooms and outdoor play area.

I value my branch on good quality staff that make the time to get to know you and your child as an individual. Throughout the nursery day we arrange adult-led activities which allows the nursery practitioners to work with your child in small groups to develop their interests, work through stages of development, and to encourage your child to learn new skills or to practice their existing skills.

I pride myself in close working relationships with you as the parent, because we believe it is just as important that you join in and help us with your child's learning journey.

I have a very hands on approach to the care that the children receive at my nursery and will always lead by example. I am always available and make time for you to discuss any worries or concerns you might have, or indeed, just to talk about how well your child is doing!
To register your child at Playdays Nursery School Chiswick, please call 020 8747 9599 or use our Registration Form.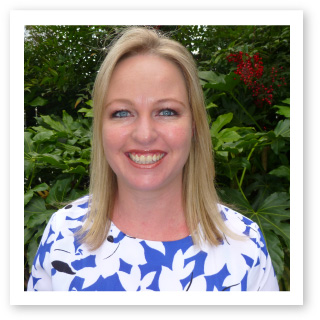 Sarah Wynne Jones – Nursery Manager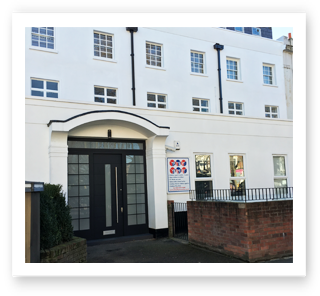 Nursery School Chiswick
15-19 Chiswick High Road
Chiswick
London
W4 2ND
020 8747 9599
chiswick@playdaysnurseries.co.uk
We are dedicated to providing the finest quality care, education &
love for our children
"I believe that our child has had the best start with such wonderful teachers and a loving caring environment at Playdays Nursery.
Our little girl is now ready to take the next step and join school in September and she has learnt so much and we think she is very advanced thanks to Playdays and all their hard effort.
I am so glad we picked Play Days Nursery, it is simply the best nursery school in every aspect"
Emma's mum & dad
Pres-School Barons Court W14
"My husband and I are extremely happy with Playdays Nursery in Chiswick. Our daughter has been attending for over 6 months now and we have been delighted with her progress. The staff are great and friendly and show outstanding level of care. I can't say enough good things about how happy we are with our choice to send our daughter here!
A very big thank you to all of the Playdays team for taking such great care of our daughter."
Petra's mum & dad
Pre-School Chiswick
"Choosing the care for your little one is something major, especially when both parents work! My husband and I are absolutely delighted with Playdays Nursery and we would recommend them to anyone! The staff is simply exceptional, while they are amazing professionals, they do much more than care for the little ones, they truly love them and so does your child in return. The activities are fantastic, the food offer so varied! Everything is there to ensure your child is as happy as she/he can be."
Eleonor's mum
Baby Room Wimbledon Hill